Jenny Gills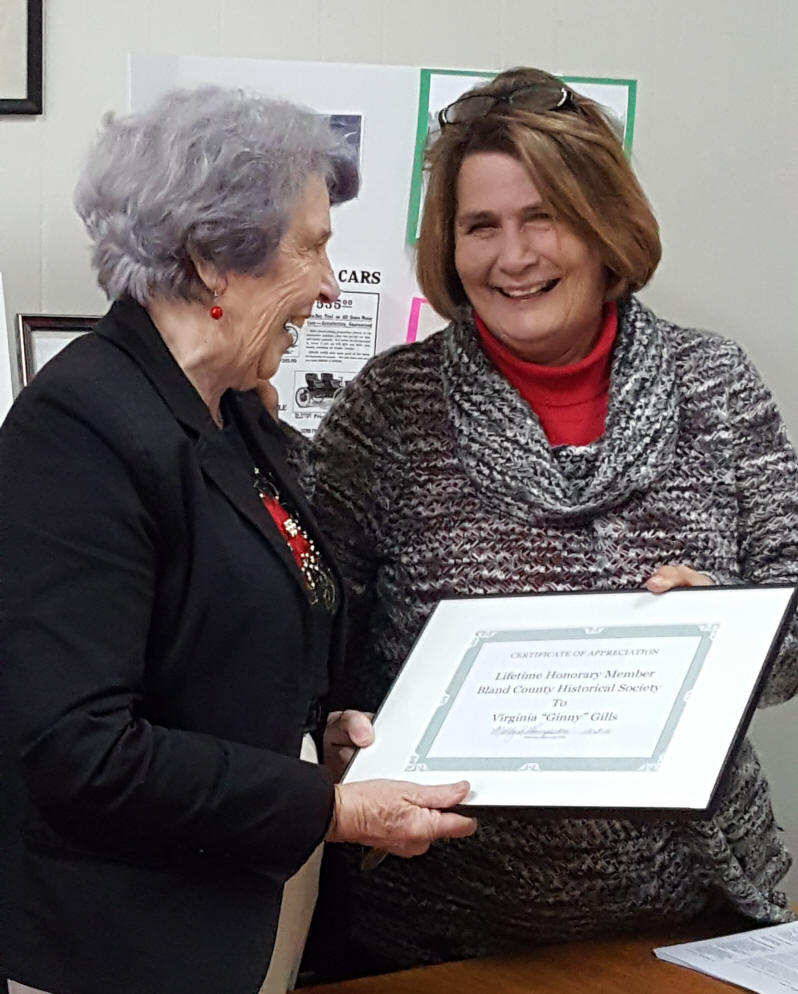 Molly Thompson, President is shown in the picture presenting a certificate acknowledging her honorary lifetime membership in the Bland County Historical Society.

Lo

ng-time volunteer, Virginia Gills

honored at the Winter 2016
Membership Meeting of

the Bland County Historical Society'
<![if !vml]>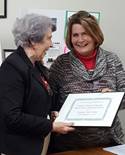 <![endif]><![if !vml]>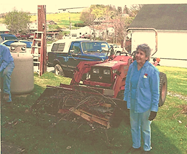 <![endif]><![if !vml]>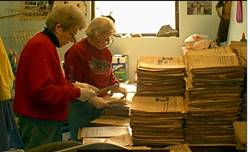 <![endif]><![if !vml]>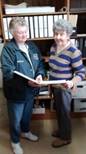 <![endif]>
Volunteer: Virginia (Jenny) Gills (left to right) Molly Thompson present Jenny with Honorary Life Membership * Jenny helps with jail clean-up. * Jenny and Louise Aliff sort through Bland Messenger Collection * Barbara Kemp and Jenny review the obituary notebooks
Virginia "Jenny" Gills was rewarded with an honorary lifetime membership to the Bland County Historical Society at the Winter Quarterly Meeting in December. Jenny has been a faithful volunteer since the inception of BCHS in 1990. She was present at the ground-breaking of the Wolf Creek Indian Village where BCHS was previously located. Then, when we moved into our present office in the old Bland County jail, Jenny was one of the hard working volunteers who helped get the building in shape to house our collections. If you come to BCHS on a Friday afternoon, Jenny Gills is here to help you without fail.
There are too many projects to mention that Jenny has been willing to work on, but we will name a few. When we received the bundles of Bland Messengers, she helped us sort and catalog them. When it was time to clip, prepare our obituaries to place in notebooks, Jenny was there to help. In addition, she and Barbara Kemp have compiled notebooks with marriage records that we have acquired since the early marriage books were compiled. She has served in about every office we have and has always served on and regularly attended meetings of the Board of Directors. At the present time, she is Vice President for BCHS. Volunteers are at the heart of all we do and Jenny's perseverance is admired by all. Thank you Jenny Gills for being such a long and faithful volunteer in preserving the history of Bland County.