Bland County Hall of Fame
The Hall of Fame recognizes and honors any Bland County native or resident who has achieved significant recognition and distinction in their chosen field, inside or outside the county.
BCHS volunteer Jenny Gils enters the Hall of Fame See More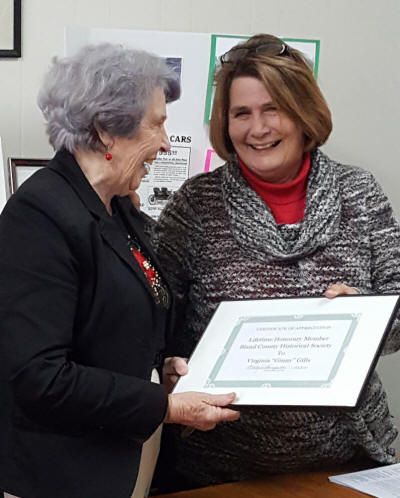 Two founders of the Bland County Historical Society, Zareda Shufflebarger Earnest and Nancy Clark Tate enter the Hall of Fame. See More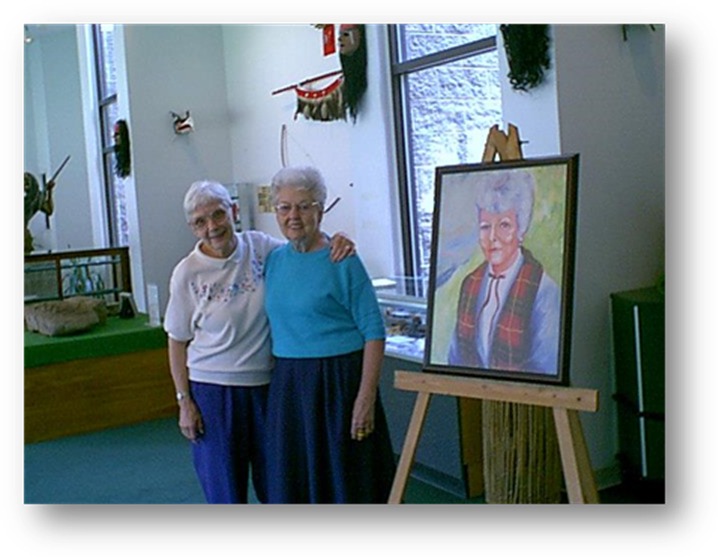 Bland HS graduate Laura Asbury enters the Hall of Fame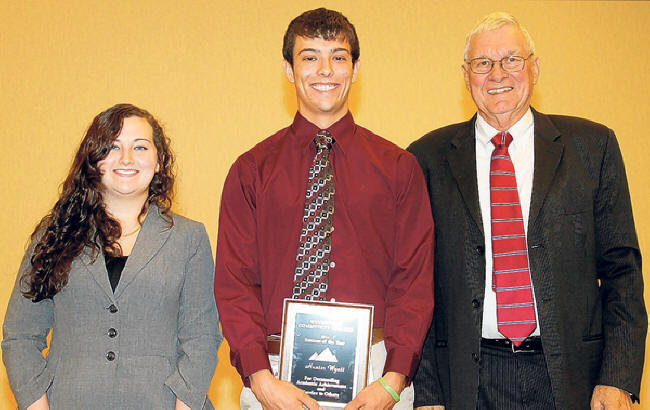 Laura is chosen as WCC Student of the Year for 2014. See More
Danny Bird enters the Hall of Fame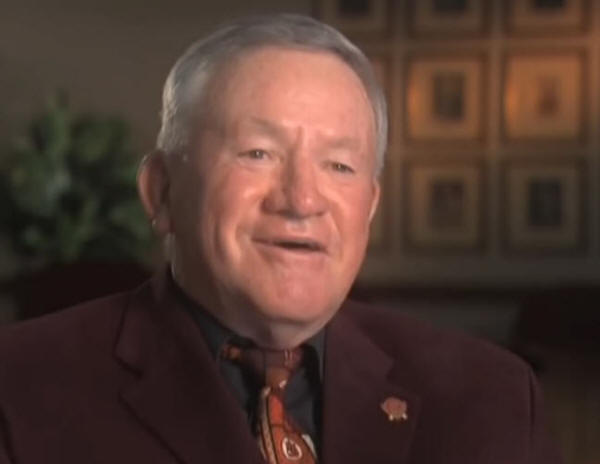 The Virginia Tech Class of 2014 has selected Daniel W. "Danny" Bird Jr.'60 as their Ring Collection Namesake. See More
James Sink enters the Hall of Fame

Rocky Gap resident recognized for building community.
Dec. 8, 2013, brought a surprise for James Sink as he was presented the Community Builders Award at his local church -- Rocky Gap UMC in Rocky Gap. See more.
Tom Richardson enters the Hall of Fame.

Tom Richardson, traveled to Gettysburg, PA on July 1-3, 2013 to attend the re-enactment commemorating the 150 Anniversary of the Battle of Gettysburg. See More.
Dr. Tony Newberry enters the Hall of Fame

Tony Newberry is very much a Bland County boy and holds this place very dear to his heart. In 2012 Tony received an honorary doctorate from Spalding University for his dedication to advocating for affordable and accessible college education for all people. See more on Dr. Newberry's outstanding academic and administrative career. Albert Newberry earns Herb Alpert award

Our May 2013 addition to the Bland Hall of Fame is Albert Newberry, son of Randy and Kristina Newberry. Albert has won the Herb Alpert Young Jazz Composer Award at the ripe old age of 13. You will remember that Albert performed at the Sesquicentennial Pageant entitled Bland County Dreams in 2011.

Newberry is one of 30 young musicians worldwide to receive this year's Herb Alpert Young Jazz Composer Award. See more about the award in this article by Wayne Quesenberry that appeared in the May 2, 2013 issue of SWVA Today. Rocky Gap teachers Carolyn Bane and James Sink nominate
Dr. Barbara Buckner for the Bland County Hall of Fame

Bradley Central High School teacher Dr. Barbie Buckner has been awarded an Albert Einstein Distinguished Educator Fellowship for 2013-14.

She will be one of 27 Einstein Fellows working in departments within the U.S. Department of Energy, the National Science Foundation and NASA.
See more about Buckner's award in this article that appeared in the April 13th 2013 Cleveland Banner.
News Item about McDonald (Mackey) Bane

Bland native, Mackey Bane, is the daughter of the late Bob and Hazel Bane of the Point Pleasant Community of Bland. She is the sister of Bobby Bane and Barbara Bane. Mackey graduated from Bland High School in the late 1940s. The Raleigh News Observer recently ran a feature article on Mackey's latest art exhibition which spans 65 years of painting (1948 - 2013). See Article.

News Item about the late Nancy Tate Muncy

Bland native, the late Nancy Tate Muncy, came to Bland very early in her life. Her mother died when she was quite young, so was the raised by her grandfather, Fred B. Tate. The Tates arrived in Bland in 1946, the year Nancy started to school. She graduated from Bland High School with the Class of 1957. Her future husband, James B. (Jimbo) Muncy was also in the Class of 1957. After Jimbo's service in the Marine Corps, Nancy and Jimbo settled in Richmond (Henrico County), VA. Nancy took a position with the Henrico County Police Department and became the first woman policewoman in the force. Last year, Henrico County produced a video entitled: Breaking Through: The Women of the Henrico County Police that featured Nancy's service to the Henrico County. See also a recent Bland Messenger article on Nancy.