Barbara Buckner is Awarded Educator Fellowship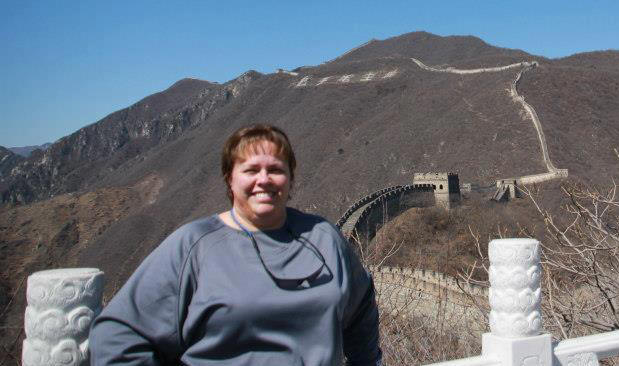 Dr. Barbara Buckner


Buckner is awarded educator fellowship
by JOYANNA WEBER, Banner Staff Writer, Cleveland Banner
04.11.13
Bradley Central High School teacher Dr. Barbie Buckner has been awarded an Albert Einstein Distinguished Educator Fellowship for 2013-14.

She will be one of 27 Einstein Fellows working in departments within the U.S. Department of Energy, the National Science Foundation and NASA.

"It is a huge professional development opportunity," Buckner said. "It's extremely exciting ... I'm grateful for the opportunity."

Buckner was offered the National Science Foundation's Education and Human Resources Directorate in the Office of the assistant director.

"My main job will be to support the assistant director," Buckner said.

"This is for the Einstein Fellow who will serve as a 'teacher voice' at NSF from a K-12 context," according to a National Science Foundation description.

In this directorate, Buckner will be working under Dr. Joan Ferrini-Mundy, whose research Buckner referenced in her dissertation.

"There is no doubt that God has ordered my steps, when I look back," Buckner said. "Everything comes full circle."

Some aspects of the fellowship will be developed by Buckner. Others will be dictated by the department's needs.

"One of the things that I will be doing is planning local STEM (science, technology, engineering and math education)," Buckner said.

Buckner was offered the fellowship position in early March. The positions were not made official until late March. Buckner was in Bejing, China, over spring break when she received the official announcement of the Einstein Fellowship.

"The current Einstein Fellow (for this directorate) is still in the running for the next round of astronauts," Buckner said.

In addition to working in her directorate, Buckner will have the opportunity to experience some of the other NSF departments. She said she would be interested in visiting the department that works with 3D printing, also called additive manufacturing.

The science teacher said she has been inundated with questions since the announcement.

She said their are still a lot of issue she has to work out. Among the many unanswered questions, Buckner has decided a few things. She said she will not have a roommate, and she will not have an apartment that requires her to park on the street.

"There are just so many overwhelming questions," Buckner said.

She said her students have also been excited for her.

"My students' big question was 'When are you leaving?" Buckner said.

Buckner will finish out the school year and take a leave of absence next school year. The Fellowship will be from Sept. 1, 2013, to July 31, 2014. The format will be a change from the school day and teacher schedule she has grown accustomed to.

The Einstein Fellowship program is overseen by the Triangle Coalition for Science and Technology Education. The coalition will be providing orientation for the fellows during the last week in August.

Buckner plans to return to Bradley County Schools and continue teaching after the fellowship.

P.S. From Buckner August 8th, 2014: Thursday I turned in my resignation to Bradley Central High School.
It has been an amazing 21 years and the only job I have ever had.
HOWEVER I am more than thrilled to say that I will be joining Paragon TEC as an Educator Professional Development Specialist at NASA's Armstrong Flight Research Center in Palmdale, CA starting the 18th of August.