FLOWER BOX PROJECT FINISHED
Brenda King headed up a flower box project last summer. She designed boxes to complement the BCHS headquarters, recruited several volunteers to build the boxes, and found a donor for the materials. The boxes were completed last Fall and put into storage awaiting Spring Planting. This week (May 2011) she planted the boxes and positioned them around the entrance.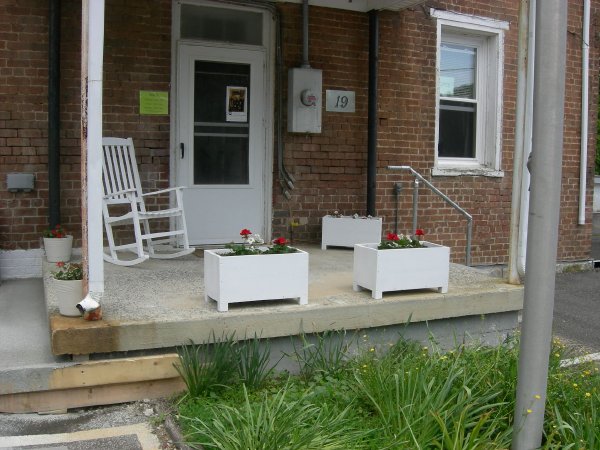 Restoration work continues. Note the new windows in the office.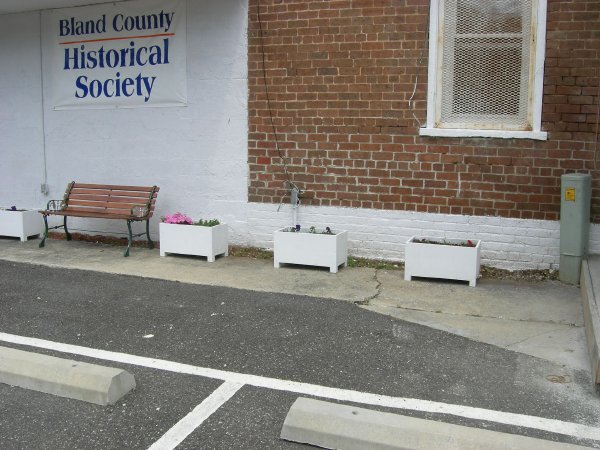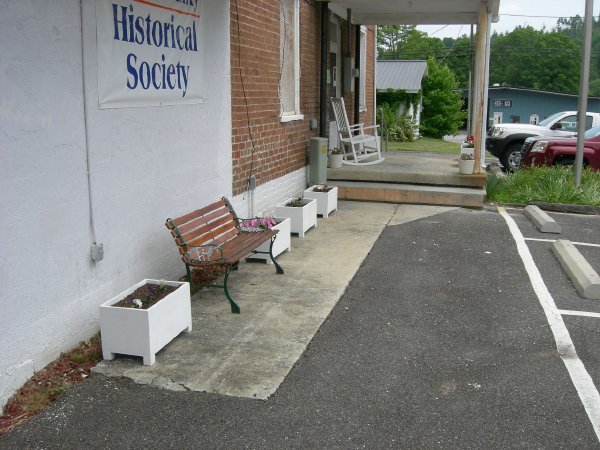 Note the repairs to the front step are almost complete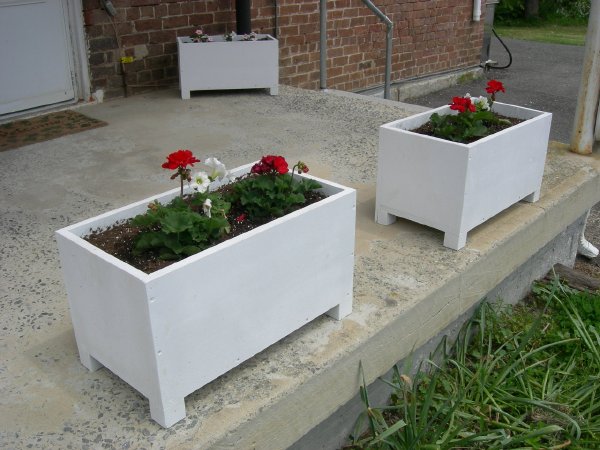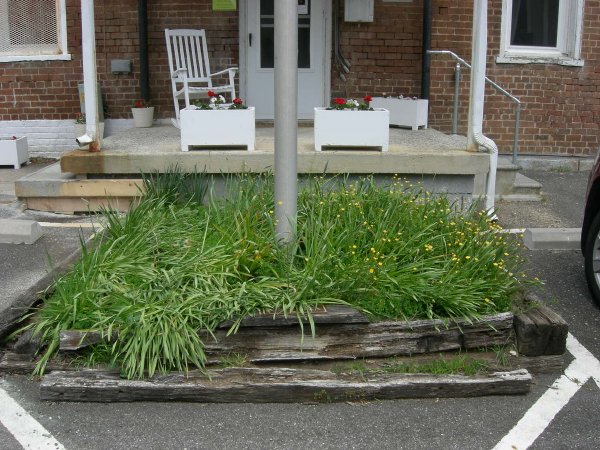 If you have any questions, please call the Society office at (276) 688-0088