Dr. Tony Newberry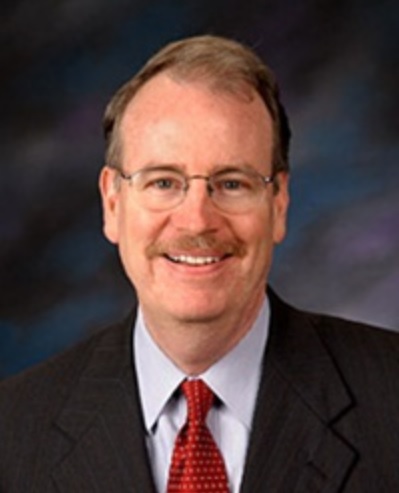 Tony Newberry has served as President and CEO of Jefferson Community Technical College since 2002. Previous to that position he was Chancellor of Community Colleges for the Kentucky Community Technical College System. Prior to the creation of KCTCS by House Bill 1 in 1997 (the Education Improvement Act), Dr. Newberry was vice-chancellor of the community college system under the University of Kentucky and was an instrumental leader and voice of faculty and administrators in the transition of the community college system from UK to the new structure. He was president at Ashland Community College and Dean at Southeast Community College in Cumberland, Ky., previously as well. He has served as interim president of several community colleges in Ky. as well. Before becoming an administrator, Dr. Newberry started his career at Jefferson as a history faculty member specializing in American history and the Civil Rights movement. Having worked at what was then known as JCC from 1976-1986, he felt a true connection to the community, mission, students and faculty when he returned there 18 years later.

His decade long tenure at JCTC has been marked by astronomical growth in student enrollment (JCTC is the largest college in the system with more than 13,000 students and six campuses) while managing steady budget cuts in state funding. In 2010, JCTC and Newberry unveiled a master plan for the campus. In 2011, JCTC built and dedicated the first new building, an Allied Health and Sciences Classroom Center, built on campus in 20 years. The college was one of a handful of institutions to receive funding from the Make a Dream network to fund Change Makers, a grant-funded partnership dedicated to increasing access to, and retention in, higher education for residents of the California, Phoenix Hill Smoketown, and Shelby Park neighborhoods in downtown Louisville that have high poverty and unemployment rates and lower educational attainment than other areas of the city. Throughout these accomplishments and challenges, Dr. Newberry has led a burgeoning and diverse community of students who come from more than 40 countries and speak dozens of languages; second career students studying in new professional fields; first generation students; and students looking for affordable education.

His dedication and leadership have not gone unnoticed. In 2010 he was invited to the White House Summit on Community Colleges hosted by Dr. Jill Biden, Vice-President Biden and President Obama. He was one of 50 leaders invited to offer their insights on community colleges role in education and job training in the U.S. In Jan. 2012, Louisville's groundbreaking partnerships between the community and technical college and UPS was highlighted in President Obama's State of the Union Speech: "Join me in a national commitment to train two million Americans with skills that will lead directly to a job," Obama said. "My administration has already lined up more companies that want to help. Model partnerships between businesses like Siemens and community colleges in places like Charlotte, Orlando, and Louisville are up and running. Now you need to give more community colleges the resources they need to become community career centers- places that teach people skills that local businesses are looking for right now, from data management to high-tech manufacturing."

He is from a small community of Bland, Va. in the Blue Ridge Mountains of southwest Virginia. He attended nearby Wytheville Community College before attending and graduating from Emory and Henry College. He received his master's and Ph.D. from Ohio University. His academic areas of focus were American history, East African and Baltic history. His dissertation subject matter centered on white Southern Liberals in the Civil Rights movement. He has been published in academic journals on community college leadership. He has travelled internationally to Germany, Vietnam and China as a subject expert in community college management and job training. Locally he is serving or has served on the Board of Directors of GLI, Inc., Louisville Fund for the Arts, and New Directions Housing Corp. He is married to his wife Nancy of 41 years. They have an adult daughter Beth and a son-in-law, Kris, who also live in Louisville. Dr. Newberry is a lifelong Detroit Tigers fan and is a talented baritone.